Expectations / Verwagtinge – 2011
Gallery Grande Provence, Franschoek, South Africa
The following works for the show EXPECTATIONS re-affirm my fascination with the landscape, particularly that of the Highveld where I was born and grew up. From a young age I've been obsessed with the dark and moody works of the Renaissance and the Pre-Raphaelite, Symbolist and Surrealist painters.
What strikes me most is the sense of solitude that existed in landscapes. I have felt that same sense of isolation, but through the years it has become a search for my own voice, which I have found in my surroundings.
Growing up in a middle class environment, I was constantly surrounded with the landscape of suburbia. Walking these lonely streets at dusk I found life, solace and beauty in the quietness of objects that pertain to human existence – the dark trees, streets, and ever-present telephone poles. All my landscapes have been about viewing the vistas and the emerging flicker of settlement lights in the distance.
This new body of work showcases another vantage point, as depicted in the graffiti-covered walls. I am no longer the only viewer; it seems that other people have been there before me. I sometimes take existing graffiti, place it over prefabricated concrete walls and then position these decorated walls within an imagined environment.
Brooding clouds and the promise of a storm underscores the tension and drama present in these neighbourhoods. All of my paintings are fictitious in nature. They are not scenes that exist, but imaginary landscapes that reflect my personal interpretation of reality. They are on the periphery of what is real and unreal.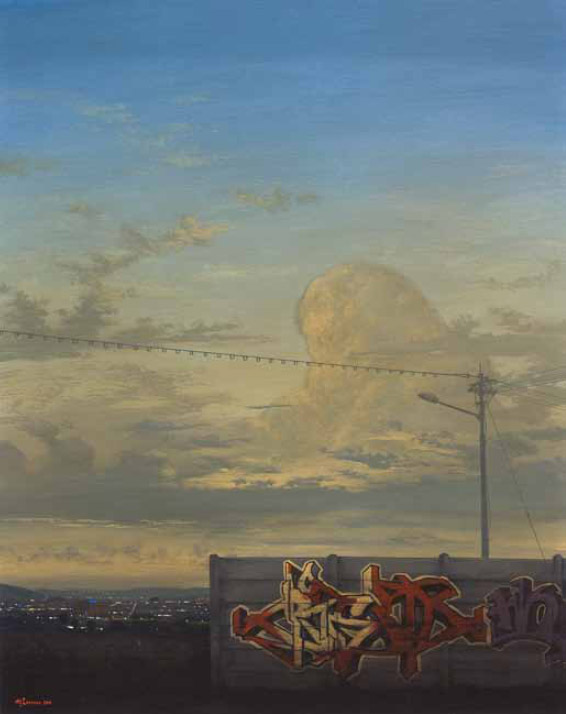 Expectations II / Verwagtinge II
2011
Acrylic on board
100 x 80cm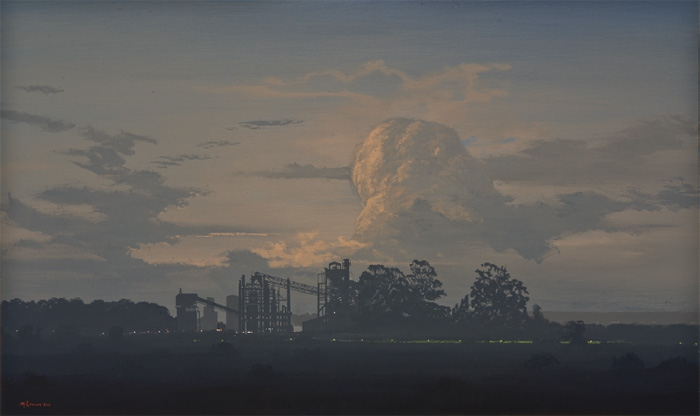 En Route Highveld II
2011
Acrylic on board
60 x 100cm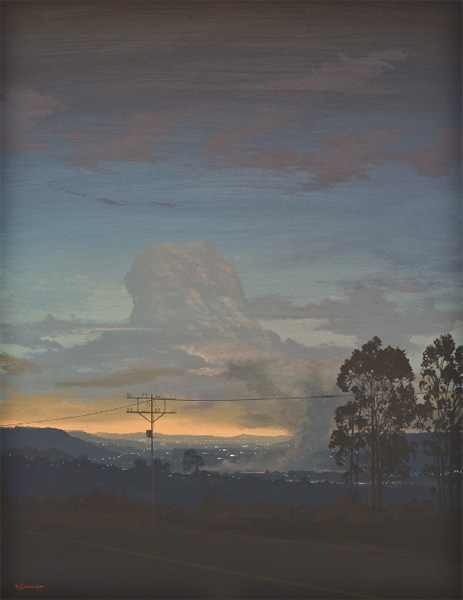 En Route Highveld I
2011
Acrylic on board
90 x 70cm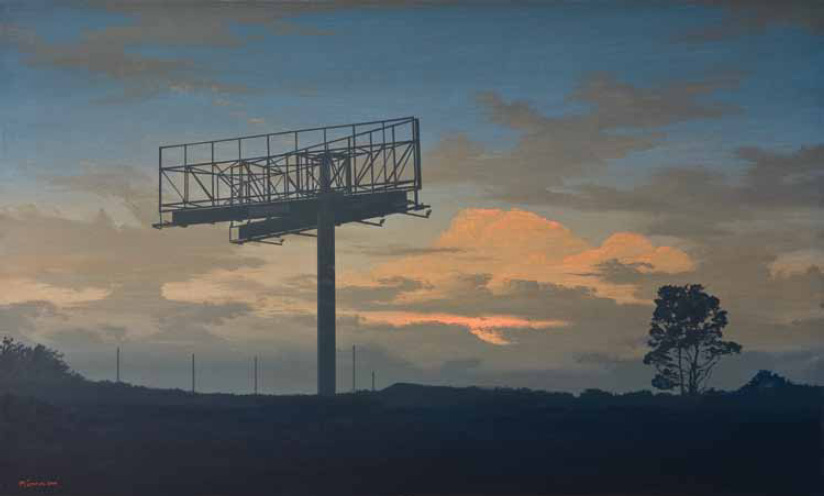 Expectations / Verwagtinge
2011
Acrylic on board
60 x 100cm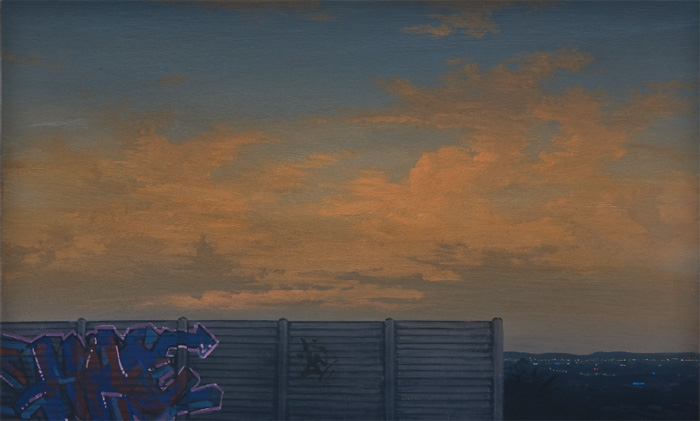 Terrain
2011
Acrylic on board
40 x 60cm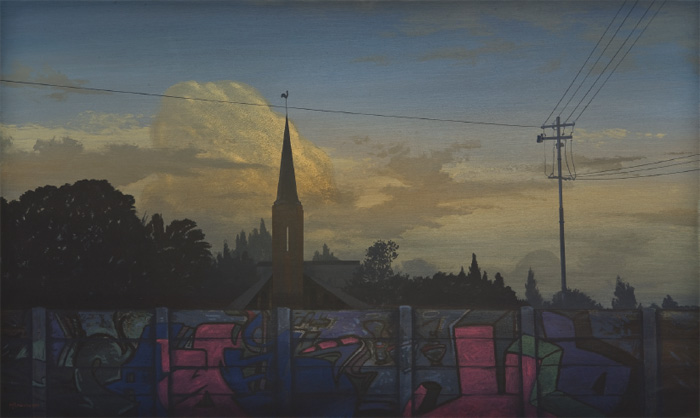 Wednesday
2011
Acrylic on board
60 x 100cm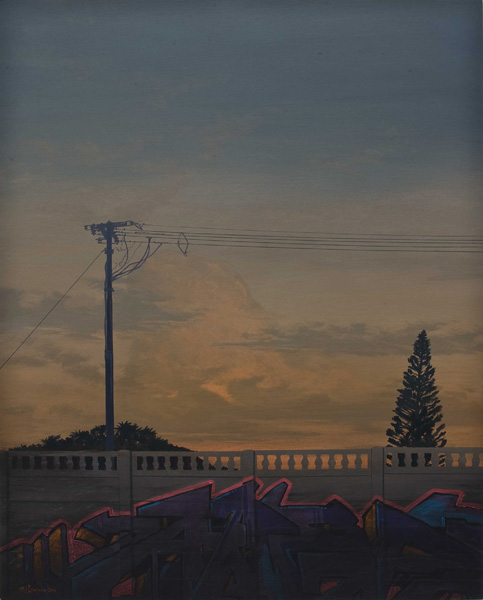 Sunday
2011
Acrylic on board
100 x 80cm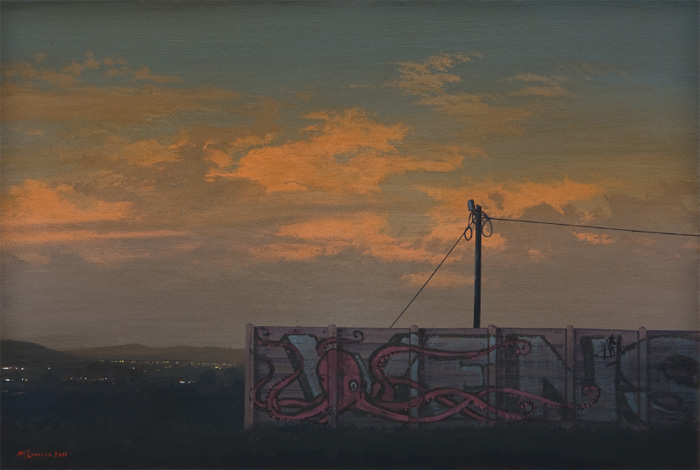 Wish
2010
Acrylic on board
40 x 60cm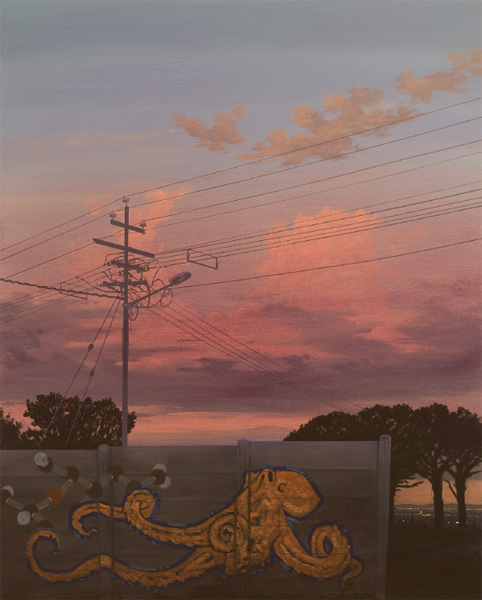 Near the Cemetery
2011
Acrylic on board
100 x 80cm
Adds Infinitum II
2011
Acrylic on board
70 x 90cm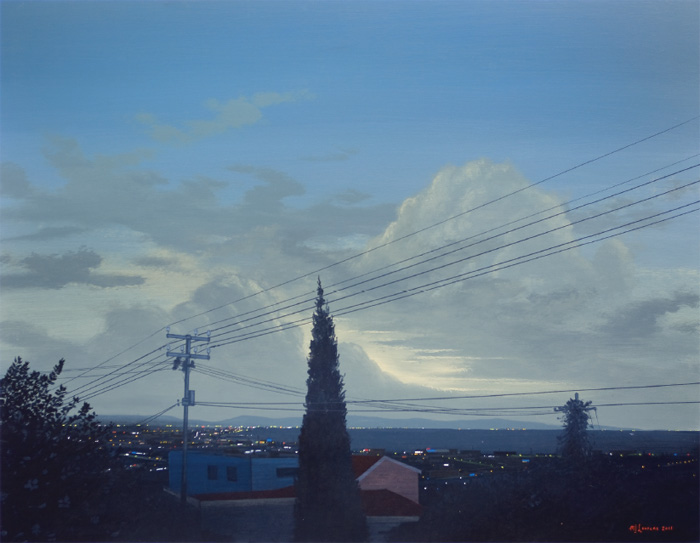 Bay View from a Balcony
2011
Acrylic on board
70 x 90cm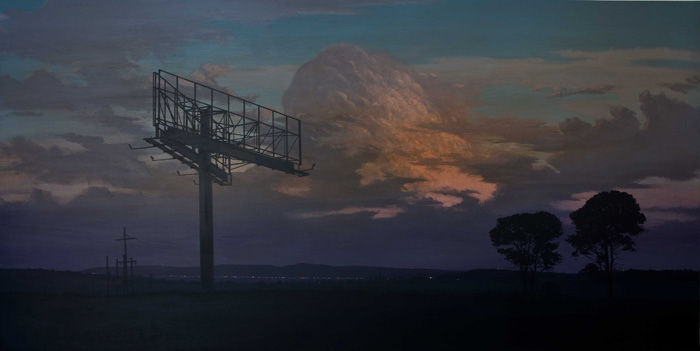 Adds Infinitum
2011
Acrylic on board
100 x 200cm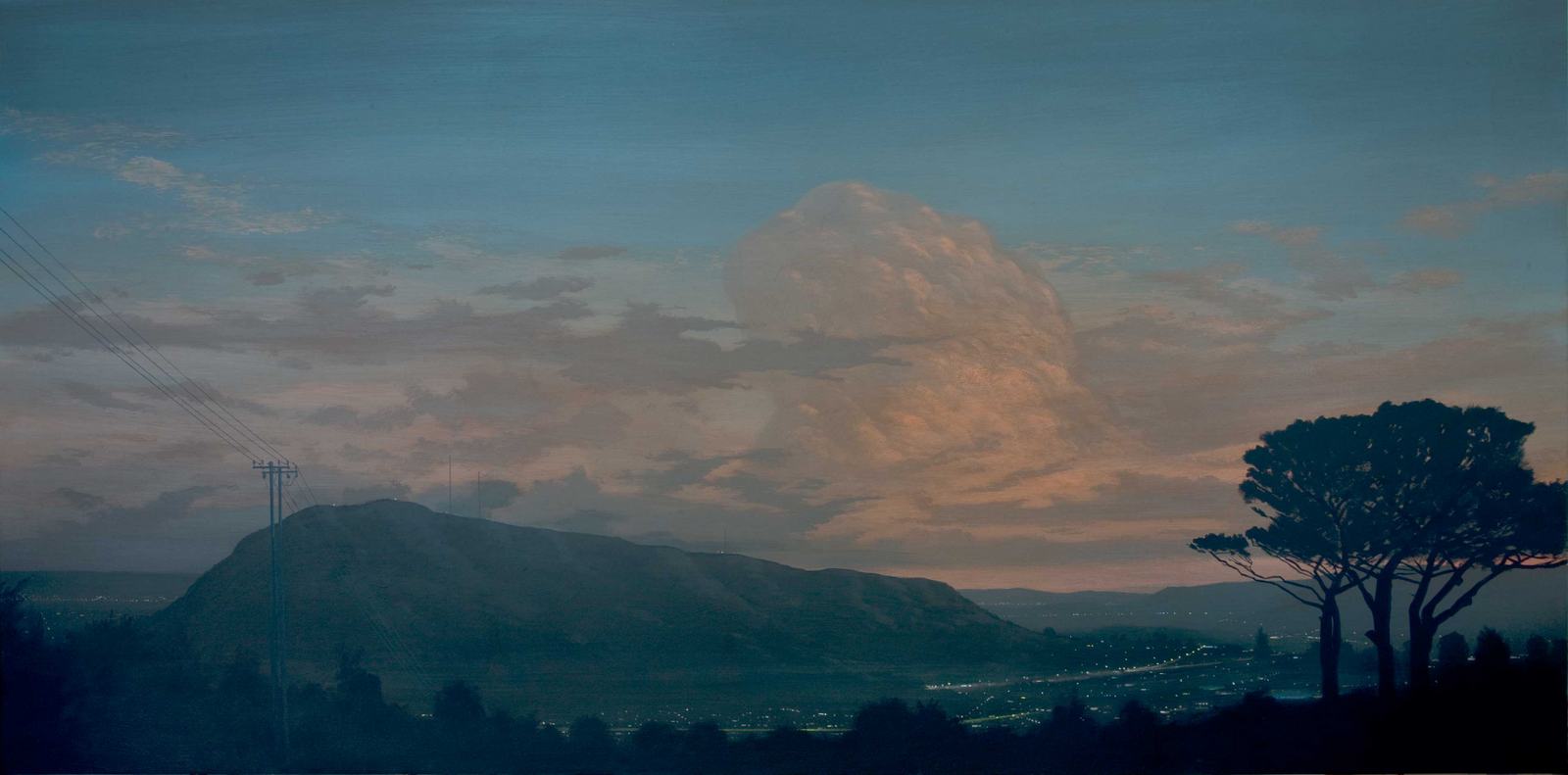 View from a hill
2011
Acrylic on board